Valuable tips to make your CV stand out from the crowd
When you're putting together a CV, it's important to make sure it provides the employer with a clear idea of you as a person, what makes you the right candidate for the job and the skills and experience you can bring to the role. Employers often receive a lot of CVs when a role is advertised, so a high-quality CV is your chance to stand out and make them want to hear more!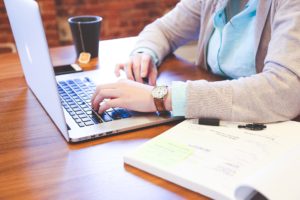 Prepare Yourself
If you're building your CV from scratch, start by listing all the necessary personal information, employment history, relevant skills, achievements and educational background.
What to Include
Keep it simple! There's no need to over-complicate your CV with too much detail and try to keep it to no more than 3 pages. These are the important things to include:
Personal information – name, address, contact details (mobile number, email address)
Employment History – most recent first
Highest achievements
Educational background
LinkedIn profile (if applicable)
Other Relevant Experience/Skills/Qualifications
Some candidates like to include hobbies and interests to give their CV a personal touch, but it's not essential.
The usual buzz-words on CVs such as 'hard-working, dedicated, ambitious' are often over-used and don't have any real impact. Your skills and experience should demonstrate these qualities anyway.
Need Help?
We offer a free CV review service to help candidates improve their CV and secure interviews. If you'd like to take advantage of this offer, contact us to book an appointment. We also have a CV Creation Guide packed with useful tips to get you started.